Location: Online or F.B. Perry Building, 40 Church Street, Hamilton Bermuda          Duration: 8:30am – 5pm (AST)
Upcoming Dates
Coming Soon
Date
to be determined
______________________________
*Spaces Available
Online / In Person
*Spaces for our bootcamps are subject to availability, someone from our Marketing Team will contact you as soon as possible to confirm the date for the bootcamp. If you have any further queries, please contact us for more information.
---
Join us for a day as CCS hosts a Power Platform fundamentals bootcamp!
This one-day hands-on bootcamp will be delivered by a Microsoft Certified Trainer and will provide with foundational level knowledge on the business value and product capabilities of Power Platform through a series of Hands-on Labs, use cases and demonstrations.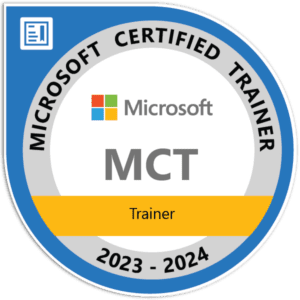 Topics Covered include:
Foundational Components of Power Platform

Power Apps

Power Automate

Power BI

Power Virtual Agents

Power Pages
Leire is a Microsoft Certified Trainer with more than 13 years of enterprise commercial experience designing and developing successful solutions for company sectors like reinsurance, banking and financial. Leire leads the App Dev team and has extensive experience in designing and delivering training for Microsoft 365 (Power BI, Teams, Office 365 Admin, Dynamics 365, SharePoint, One Drive for Business, Planner…).
---
The cost of the Bootcamp is $600 per person per day are subject to availability. We have limited spaces. Contacta con nosotros for more information. Note: Microsoft Teams delivers a rich, interactive experience that works best with the Teams app. We recommend downloading the app if you don't have it, as not all browsers are supported. When you join this event, your name, email and/or phone number may be viewable by other session participants in the attendee list. By joining this event, you're agreeing to this experience. Our course holds limited spots, and many of our courses sell out. For this reason, we request that you cancel at least 48 hours before your scheduled course. This will allow us to offer your spot to another student. CCS can issue a certificate of completion at the end of the training session.